Have I mentioned that I really love my job?
Its true and yesterday was no exception. I was hired to dress one of my favorite clients to receive an award at the Hollywood Film Festival last night so I got to spend the day running around town pulling dapper suits and all that comes along with them. After I finished prepping I headed over to his hotel to get him dressed. As it turns out President Obama (and his security detail of dozens!) decided to stay in the same hotel so the place was absolutely insane! Every single garment bag and shopping bag on my rack had to go through intense security. (You should have seen the scrutiny they gave to my leather hole puncher when they got to my kit!)
Here are some shots from my day running around the town: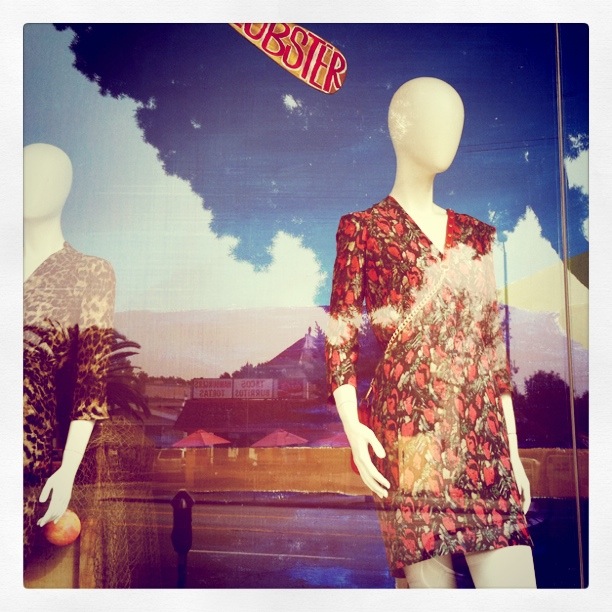 Windows at Confedracy/Rebecca Minkoff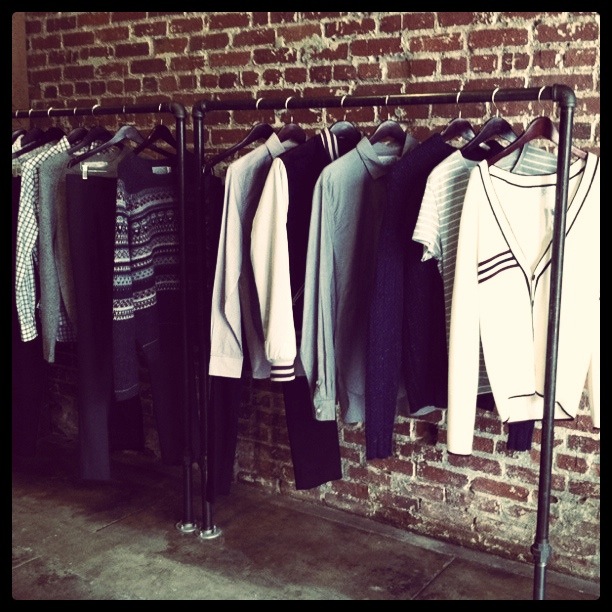 Menswear at Confederacy: One of my mainstays for male clients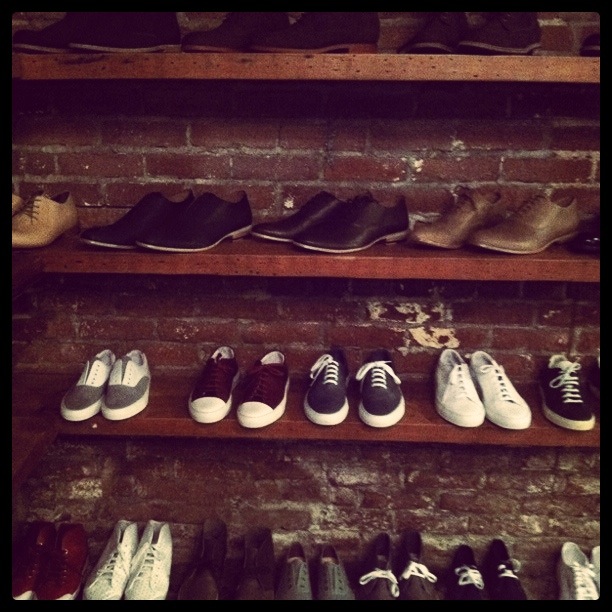 Sneakers, Oxfords, and Wingtips, Oh my!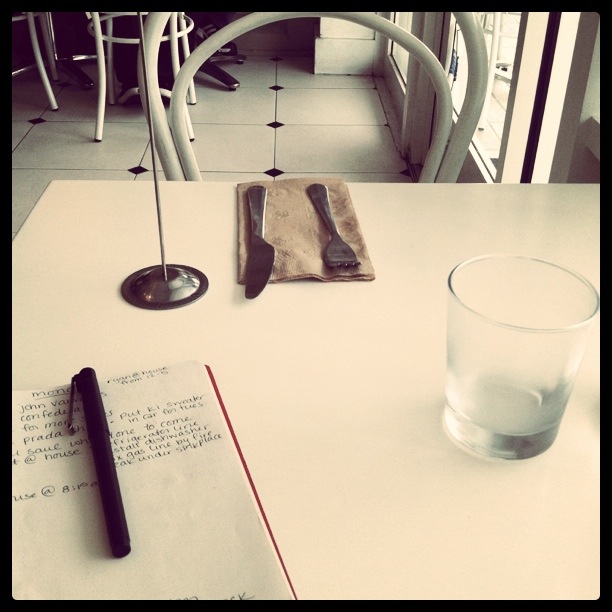 Working lunch: As long as I respond to emails and eat I don't feel guilty about stopping for a bite!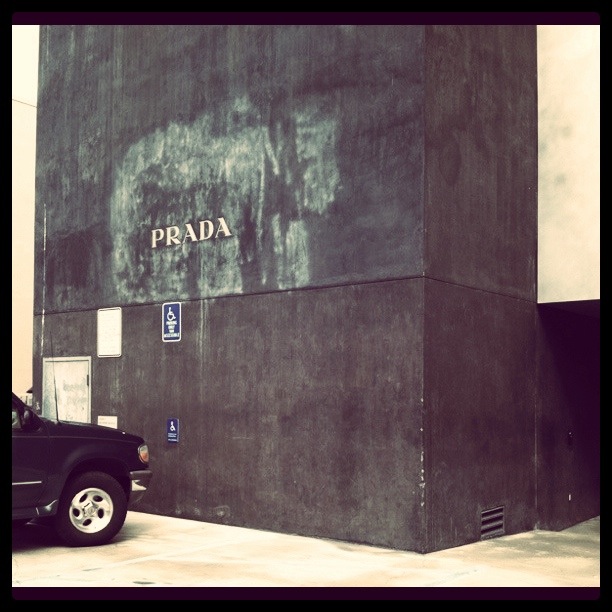 Back door entrance at Prada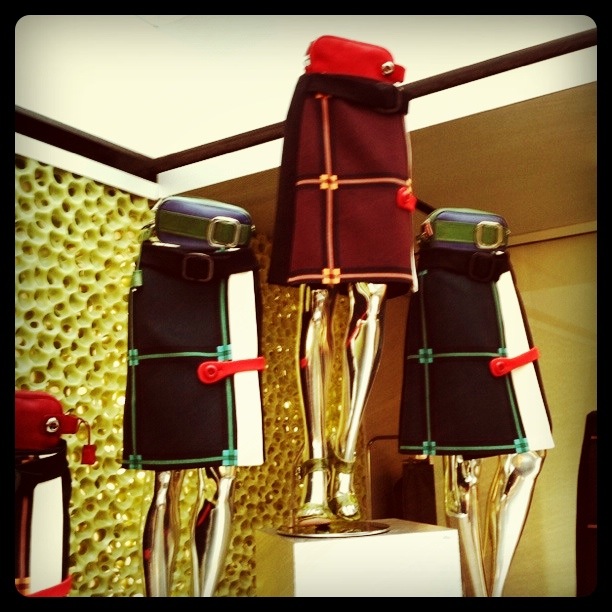 Amazing mod skirts + leather travel bags at Prada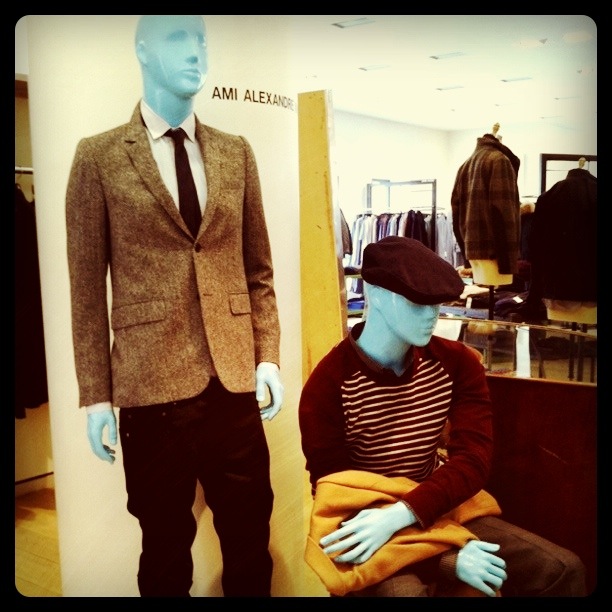 Last stop before the Beverly Wilshire? Barneys of course!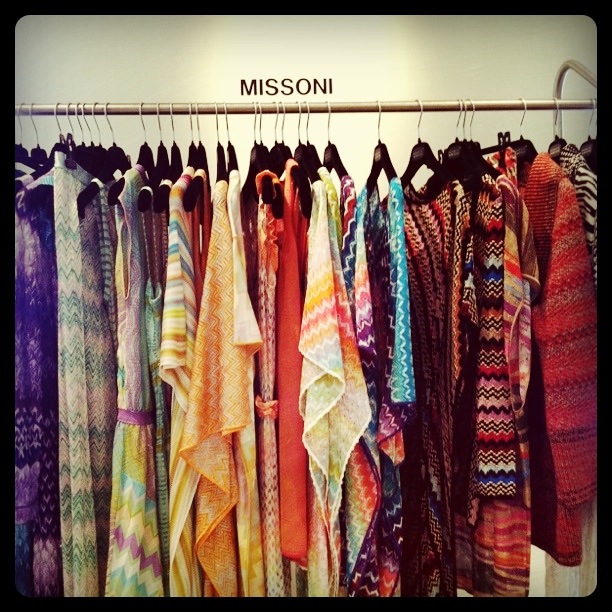 A girl can dream, right?!
And how may you ask did I finish off such a spectacular day? Drinks at the Chateau? Dinner at Ink? No, no, I finished the day off by racing over the hill to meet a plumber about a leak under our kitchen sink… Nothing like dripping water and corroding pipes to keep you grounded!